This post is probably more for me than it is for you. One of my favorite things about traveling is seeing all of the different restaurant, bar and cafe designs around town. These are some of my favorites that I don't want to forget. Most of these are not my photos.
El Papagayo
One of the fanciest meals I've had in my life, and it just so happened to fall on my birthday! A seven course meal and wine pairings for only about $50USD. Can't beat it.
Mercado Central
So beautiful inside. With the giant wall of green and warm cozy interior, I was instantly in love with this place. Solid food and drinks as well.
LATE
A regular spot for us. Service was amazing - we had the same server every time and he must have been one of the friendliest people in the city - and the food was delicious.
Milk
Milk became the central bar for Remote Year to gather for a night out. If a night at the club was in store, you can guarantee that the evening would start here.
Bruncheria
All around great place, and worth going to for more than brunch. One of the most popular places because of it's proximity to the office and good food.
HOTEL
One of my two favorite places to work in Córdoba. Amazing food, drinks, and a great outdoor space to work. This is the place to go when the weather is nice.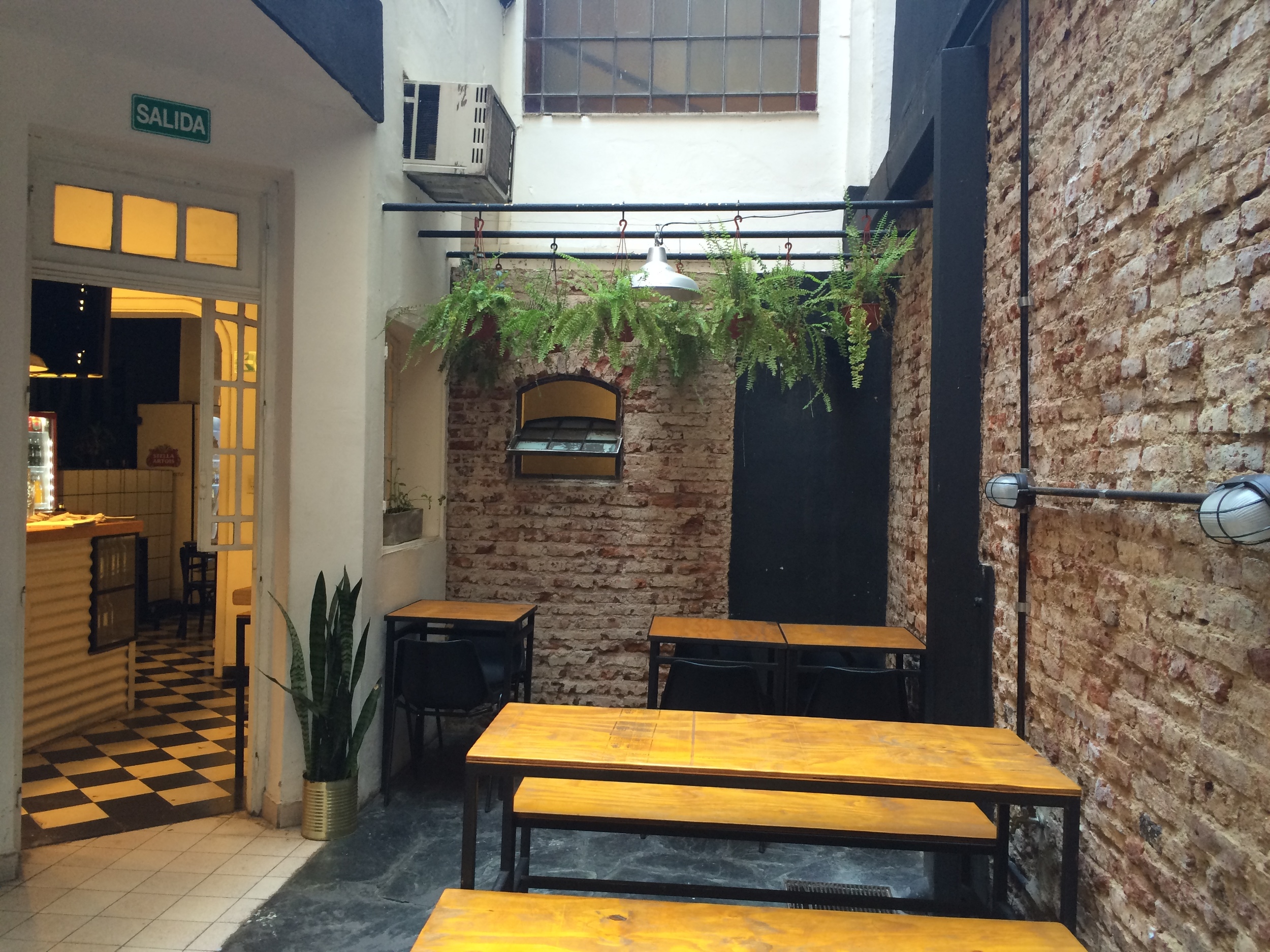 Aquiles Café
The first hot spot coffee house that Remotes eventually took over as word got out. Awesome friendly staff and good coffee made it a great place to work for a few hours a day.
Klix
This is one of Nadia's favorite bar in town, and she took me here on our first night out. Great food, drinks and company. I'm a sucker for greenery.
Capitan
Very unique and industrial place, and big. We easily fit about 30 Remotes on the upstairs patio and drank and played Euchre all night.
Milo
You could find some Remotes having dinner here on any given night. We had the second part of our going away party here, and even had our own Remote DJs mix for the night.
Gordo
Probably my favorite design of any of the restaurants in Córdoba. This place was gorgeous. When can I move in?
A couple others places that I didn't find decent photos of that I'd like to remember... Paradojas, The Rooftop and Kiui.